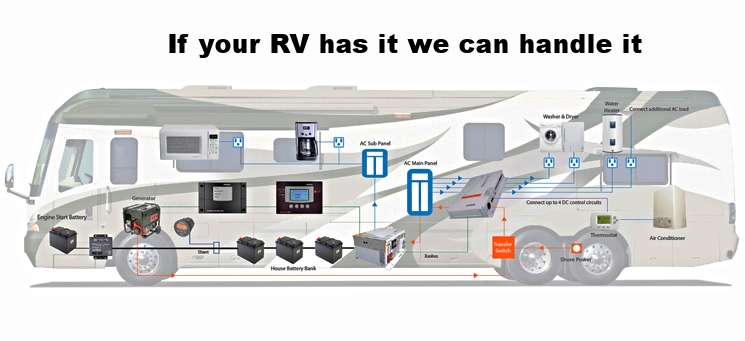 RV Safety & Maintenance Inspection:
Unless you are a master RV service technician, it's worth the investment to have us inspect your RV for safety and maintenance issues. It's better to know what issues you have now, before they turn into a bigger problem. Have your RV inspected today!
Hassle Free Insurance & Warranty
Insurance Claims:
We work with all insurance companies and take care of you from the beginning to the end. When we write up an estimate, the customer approves and signs it, we then submit it to the insurance company for approval.  When the estimate is approved with the insurance company, we begin the working.
Warranty Issues:
We work with the extended warranty company's to service your RV to the original state.

Why Wait?
Please be aware, lists above are "non-inclusive" so feel free to contact us if you do not see your issue listed.  We will be more than happy to discuss the details of your unique situation. Book your appointment today!